Koepjohann'sche Foundation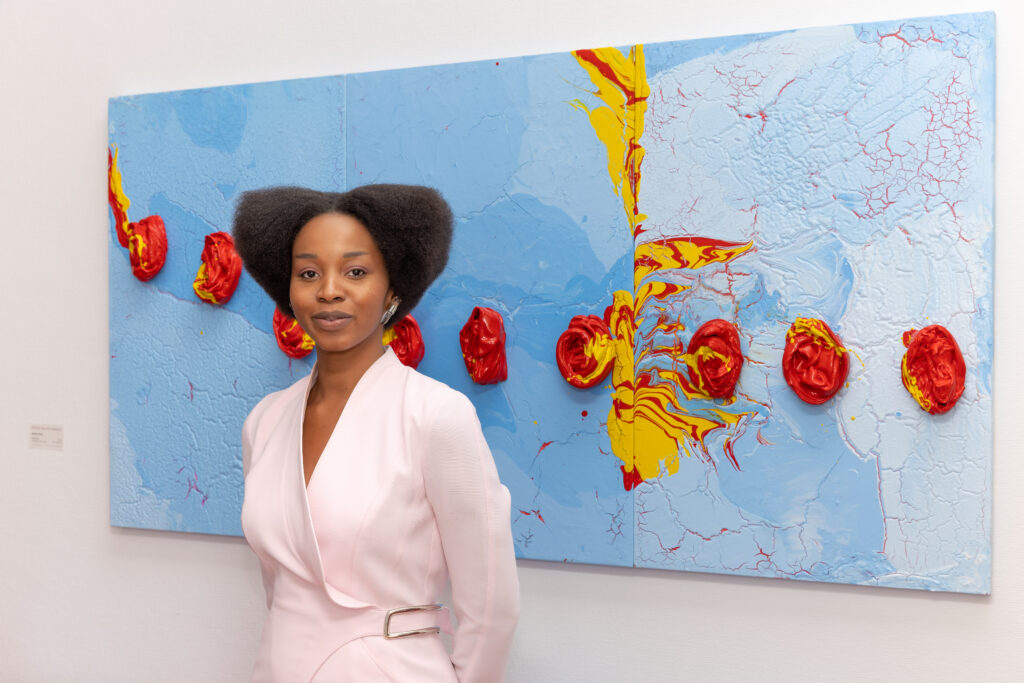 Ashley Scott pictured with her work Migration (2019)

In cooperation with the Koepjohann'sche Foundation, one of the oldest foundations in Berlin, the White Square Gallery presents the exhibition "Fleeting Dreams" by the young American artist Ashley Scott.
The focus of this exhibition is the sculptor's interaction with her diverse experiences as a woman, artist, and foreigner.
October 26, 2022
6pm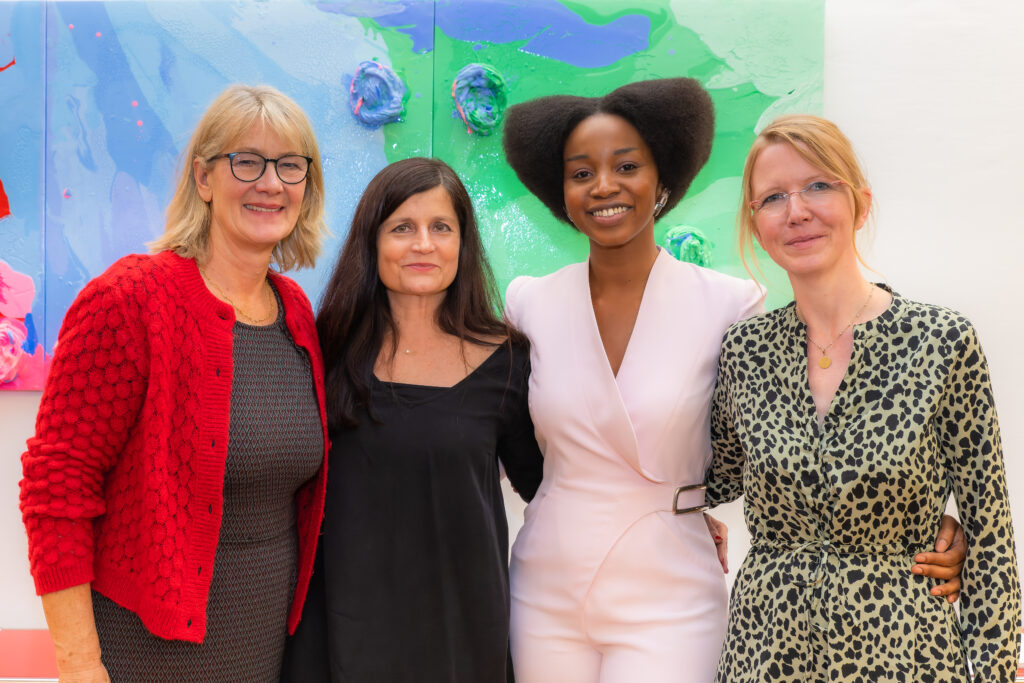 Ashley Scott with Dr. Elena Sadykova of White Square Gallery, along with Heike Wolff-Schickedanz, Heidrun Lüdtke, Mandy Weber, and Janka Haverbeck of Koepjohann'sche Foundation


Ashley Scott. The March. 2019. polystyrol and acrylic paint on wood panels

The legacy of her Great-Aunt Fancie, a civil rights activist and hat designer, who escaped the Jim Crow south for Chicago in 1942, is the common thread in her works.
​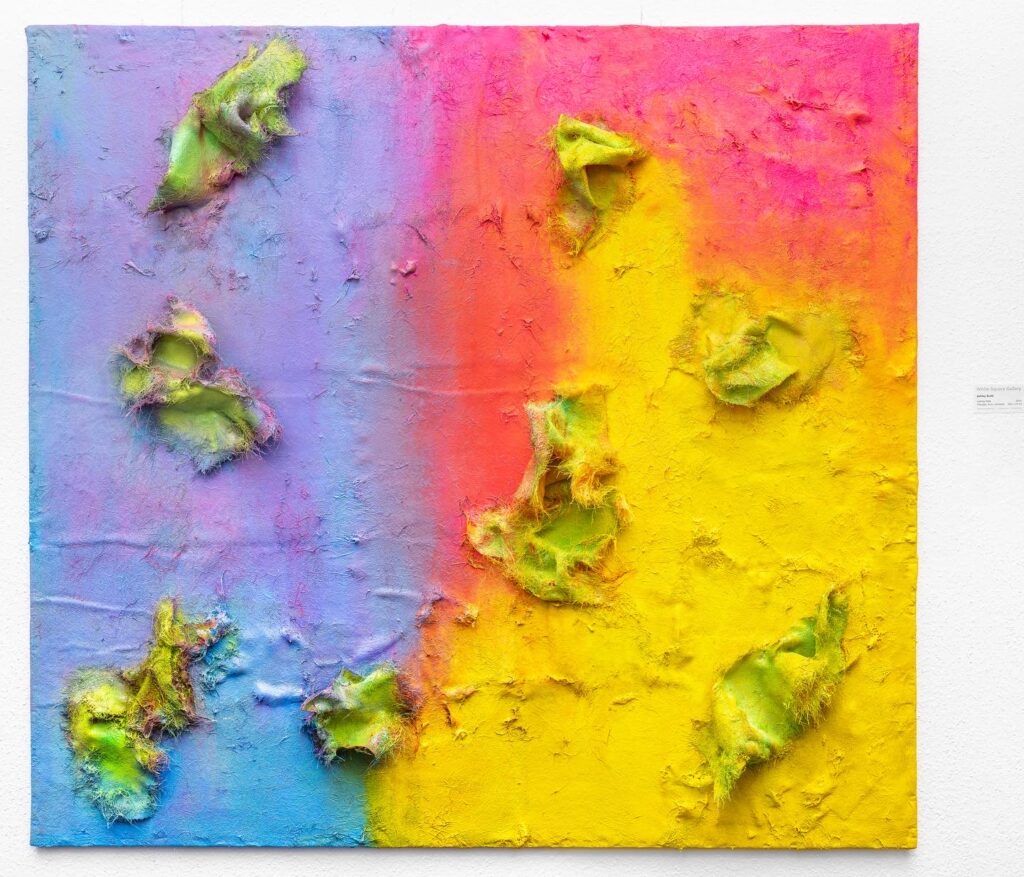 Ashley Scott. Losing Hats: Fancie 1955. 2019. fiber glass and acrylic paint on canvas
The basis for chosen materials such as raw fiber, burnt cotton, glass and iron in vibrant colors is the history of slavery and oppression on the one hand, fight, hope and confidence on the other.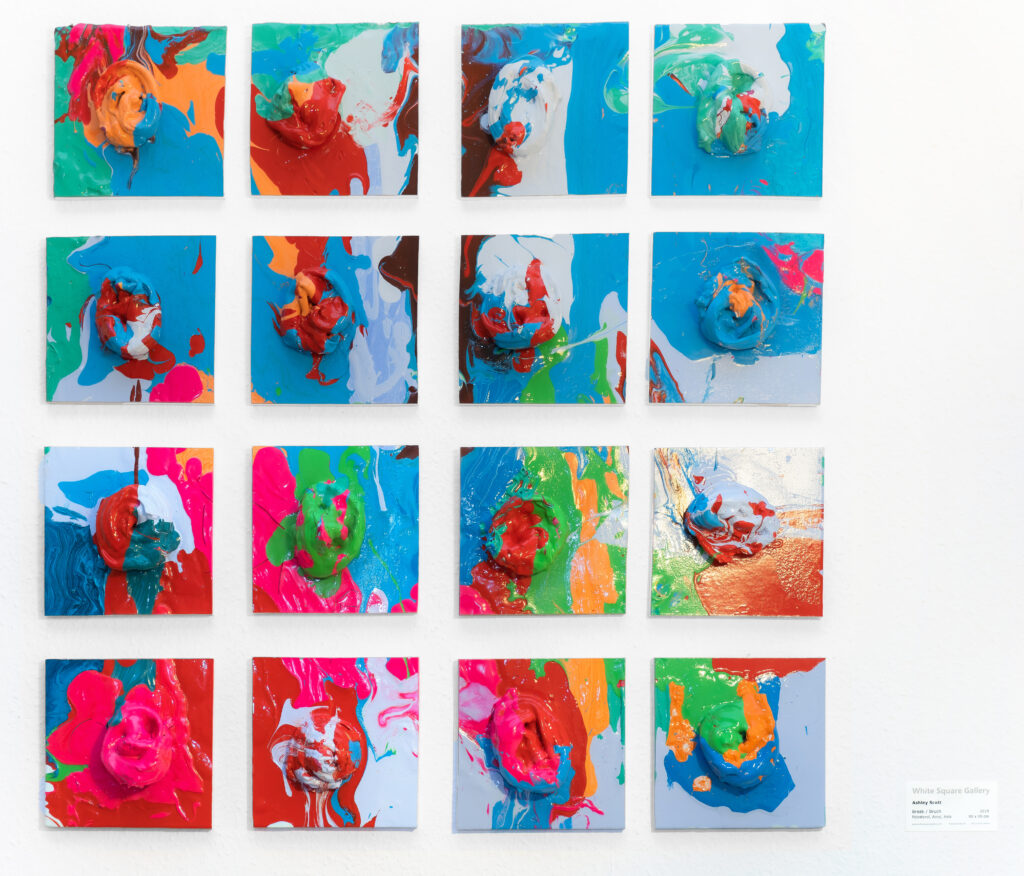 Ashley Scott. Break. 2019. polystyrol and acylic paint on wood
Fragmented forms in blazing colors speak on the challenges, hopes, and dreams that all women of the world share.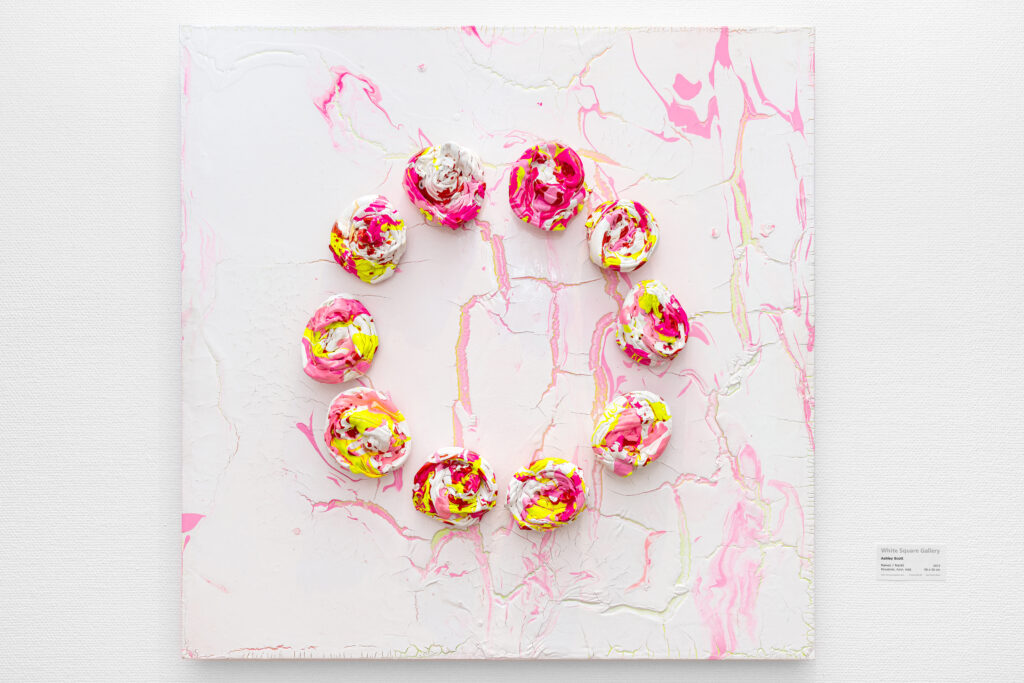 Ashley Scott. Naked. 2019. polystyrol and acrylic paint on wood panel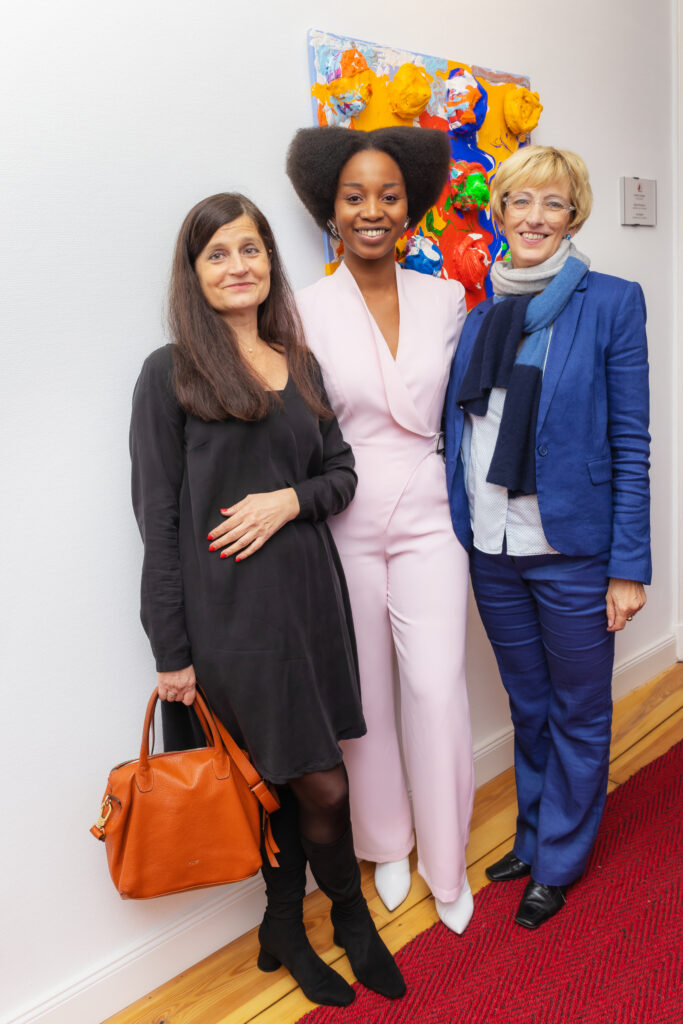 Ashley Scott with Dr. Elena Sadykova of White Square Gallery, along with Heike Wolff-Schickedanz, Heidrun Lüdtke, and Mandy Weber of Koepjohann'sche Foundation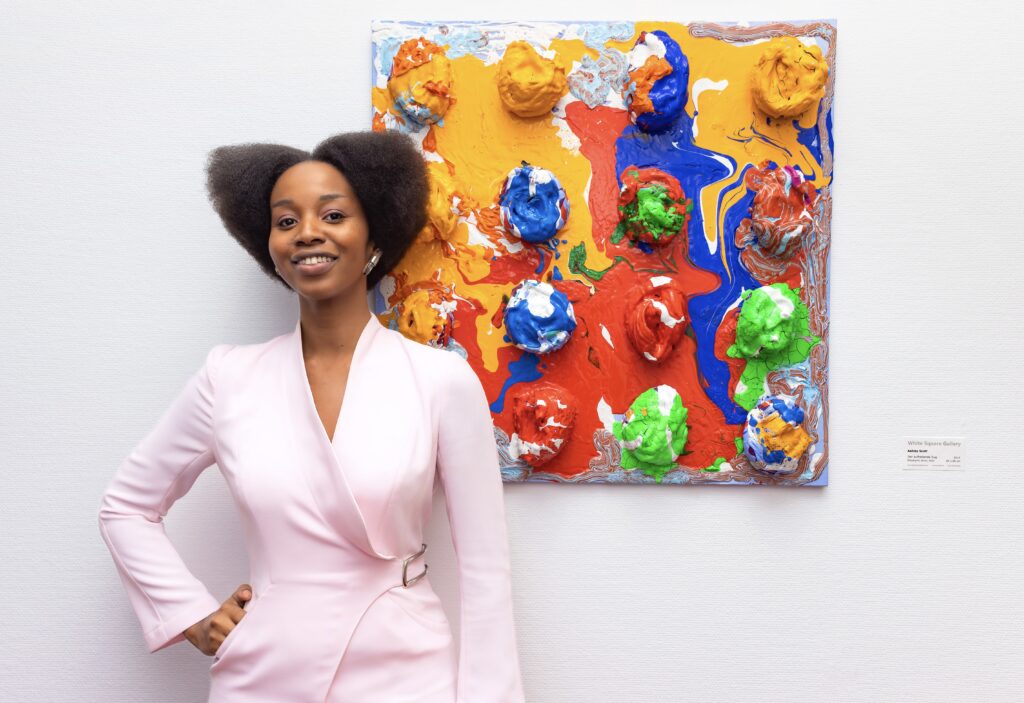 Ashley Scott with her work, The Illuminating Train (2019)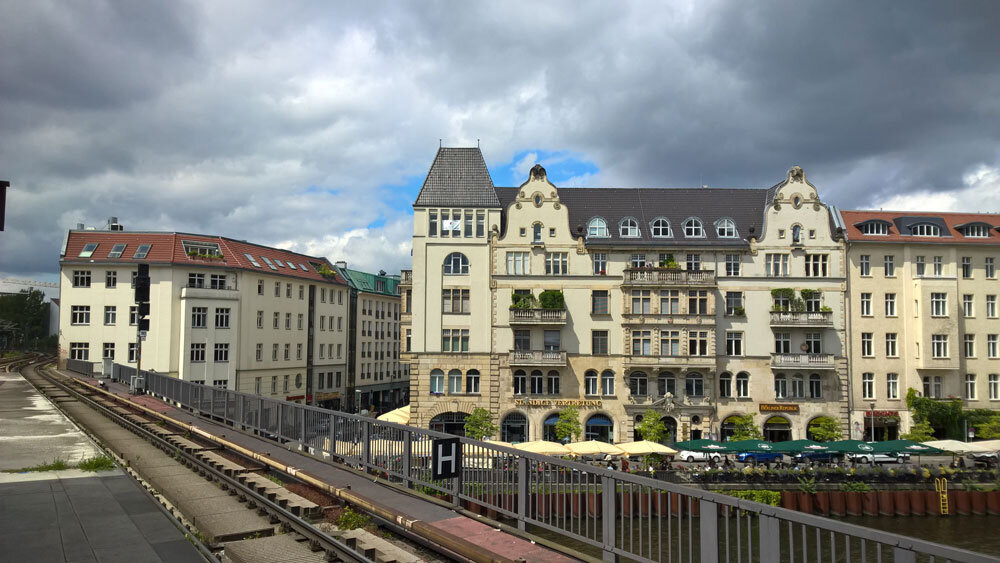 Koepjohann'sche Foundation