SOUND – Swing Over Jordan. 2019. raw cotton and acrylic paint. 120 x 110 cm
SOUND (2) – Swing Over Jordan. 2019. raw cotton and acrylic paint. 120 x 110 cm
A coded reference to the southern Ohio town of Ripley, one of the earliest and busiest of the Underground Railroad. To reach the town of Ripley, which sits atop a hill by the Ohio River, fugitive slaves had to wait for help coming from the hill. This scene corresponds to the lyrics that refer to a "band of angels coming across the Jordan River to carry me home.
The Lyrics: Swing low, sweet chariot, coming for to carry me home
If you get there before I do, Tell all my friends I'm coming too
TOUCH – Walk All Over. 2019. raw cottton and paint. 200 x 100 cm
TOUCH (detail)
In the African American spiritual •I GOT SHOES• "Heaven" was to mean Canada. Queen Victoria had decreed that if an American slave could make it onto Canadian soil, he or she would be free.
The coded lyrics served as inspiration and motivation to get started north on the path to freedom.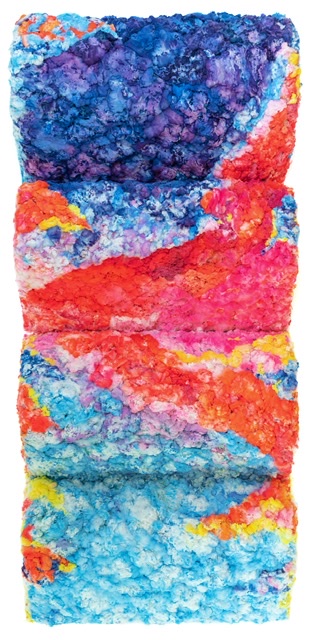 SIGHT – The Drinking Gourd. 2019-2020. raw cotton and paint. 240 x 110 x 40 cm
The Drinking Gourd was the metaphorical name for the Big Dipper, the seven stars which resemble a dipper – a drinking gourd – pointing towards the north star. To fugitive slaves, it was a beacon of hope and freedom guiding them to find their way to the north.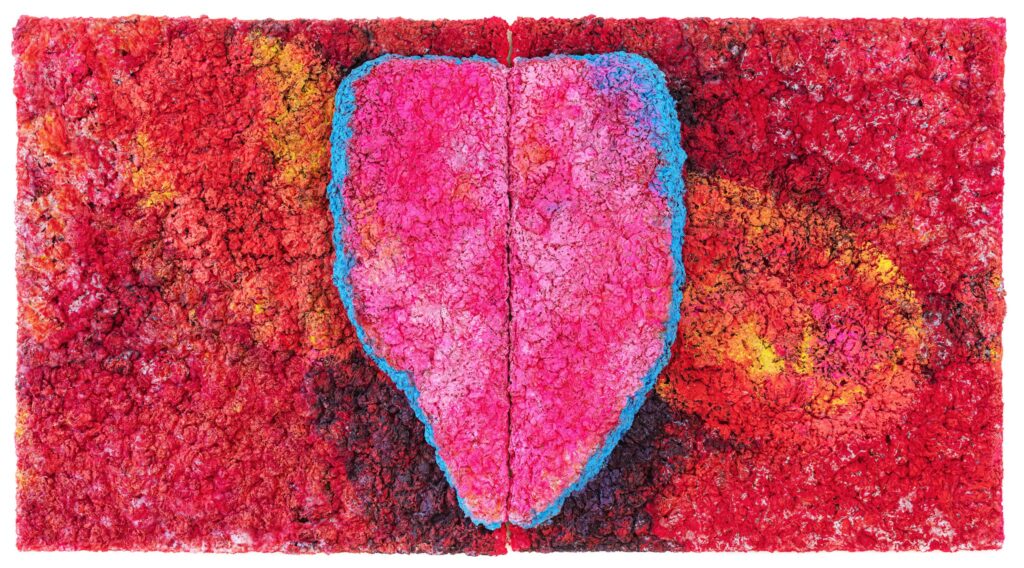 TASTE: Break Bread. 2019. raw cotton and paint. 120 x 220 x 10 cm
"When I fall on my knees with my face to the rising sun"
Secret meetings and careful planning were crucial to organizing slave revolts.
The lyrics of the African American folk song LET US BREAK BREAD TOGETHER reflected a mutual pledge to communicate secretly to one another the direction for a meeting or location for a planned escape.