Ashley Scott is an American artist living and working in Berlin.

The basis of her work is her own development in a social context.
It ranges from loss and rejection, to identity as a black woman, to the liberation from colonial structures and racist resentments.

Scott's work explores the complex history of identity, oppression and liberation of the African diaspora through her own family history and experiences.
The basis for the chosen materials such as raw fiber, burnt cotton, glass and iron in vibrant colors is the history of slavery and oppression on the one hand, fight, hope and confidence on the other.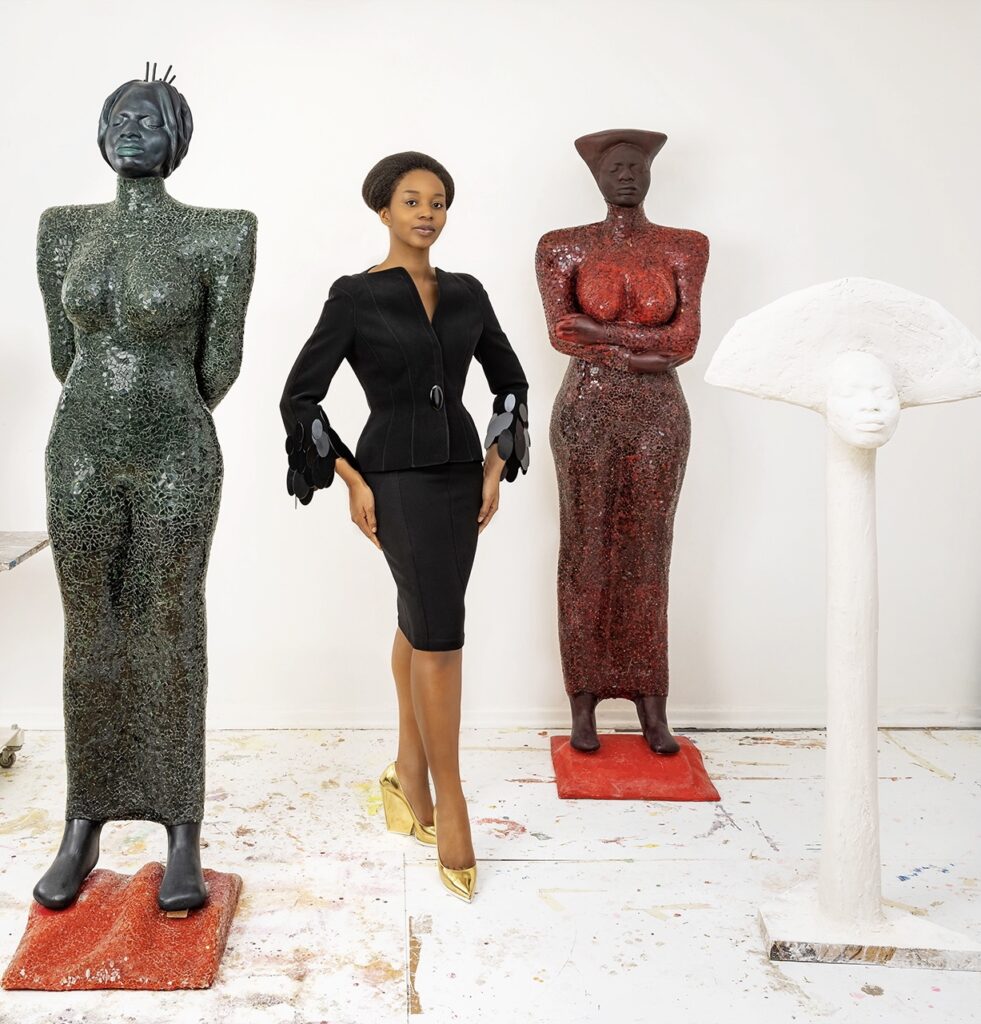 Scott studied fine art and design at the Illinois Institute of Art Chicago. Experimentation in design continued with an accessory line she titled "Drapes" that was later picked up in 2009 by Virgil Abloh for his shop RSVP Gallery.
In 2011 Scott received a residence with TOYOTA.
Through the Toyota Creatives Residence, she travelled across Europe and Asia participating in exhibitions and creating concept cars.
She moved to Berlin in 2014 and since 2016, she is represented by White Square Gallery Berlin.
Her works are featured in the permanent collections of Museum Reinickendorf in Berlin, Centre Never Apart in Montréal, Hotel Centrovital Berlin, Zahnklinik Krankenhausträger GMBH Berlin and TUI Deutschland.