Centre Never Apart Montréal


Hairs, hats, an Aunt, fiberglass, metal, fishing line, paint!
What's that?
It is colorful, it is opulent, it is female, it is sweet and otherwise, it is rough, prickly, sharp.
And it is political.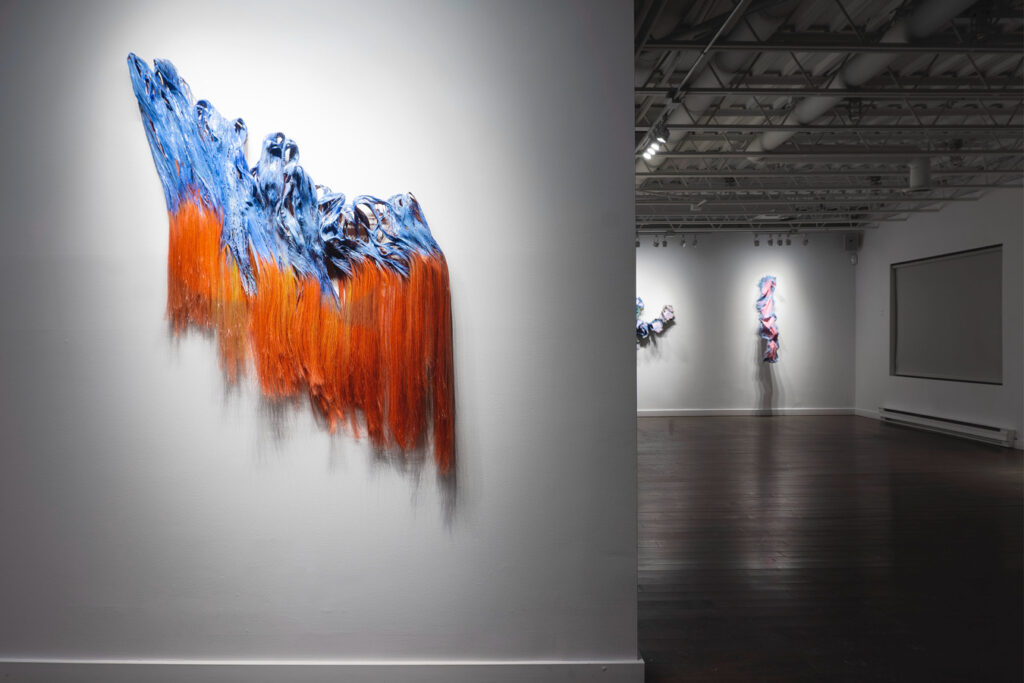 Inspired by the history of her own family, Ashley Scott uses feminine hairstyles and headdresses for a journey through her female family history, the history of slavery, racism and the equal rights movement.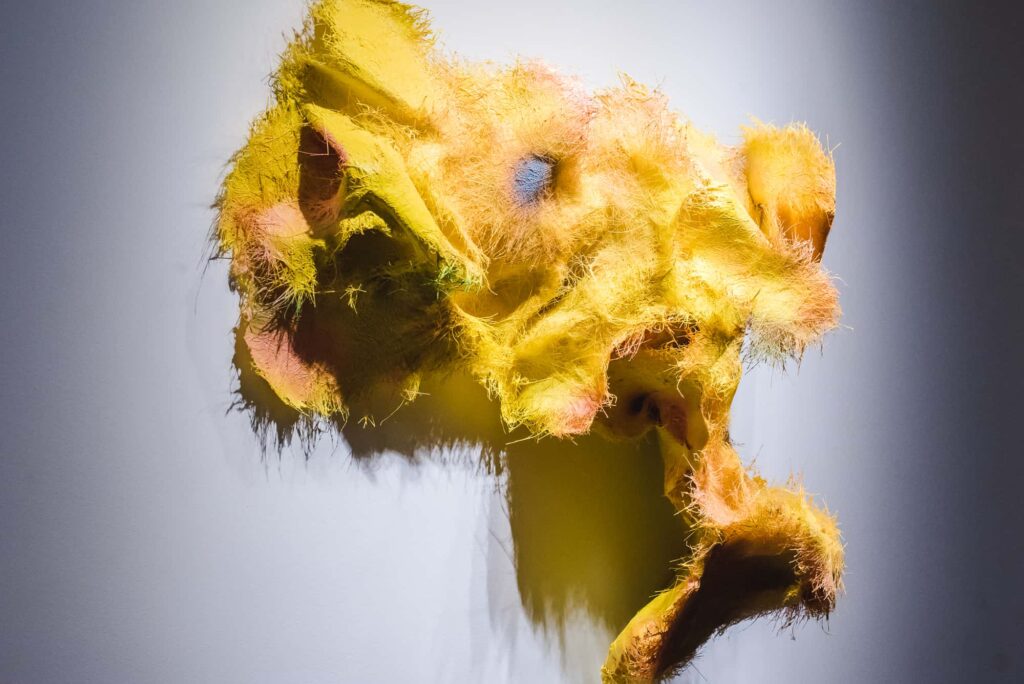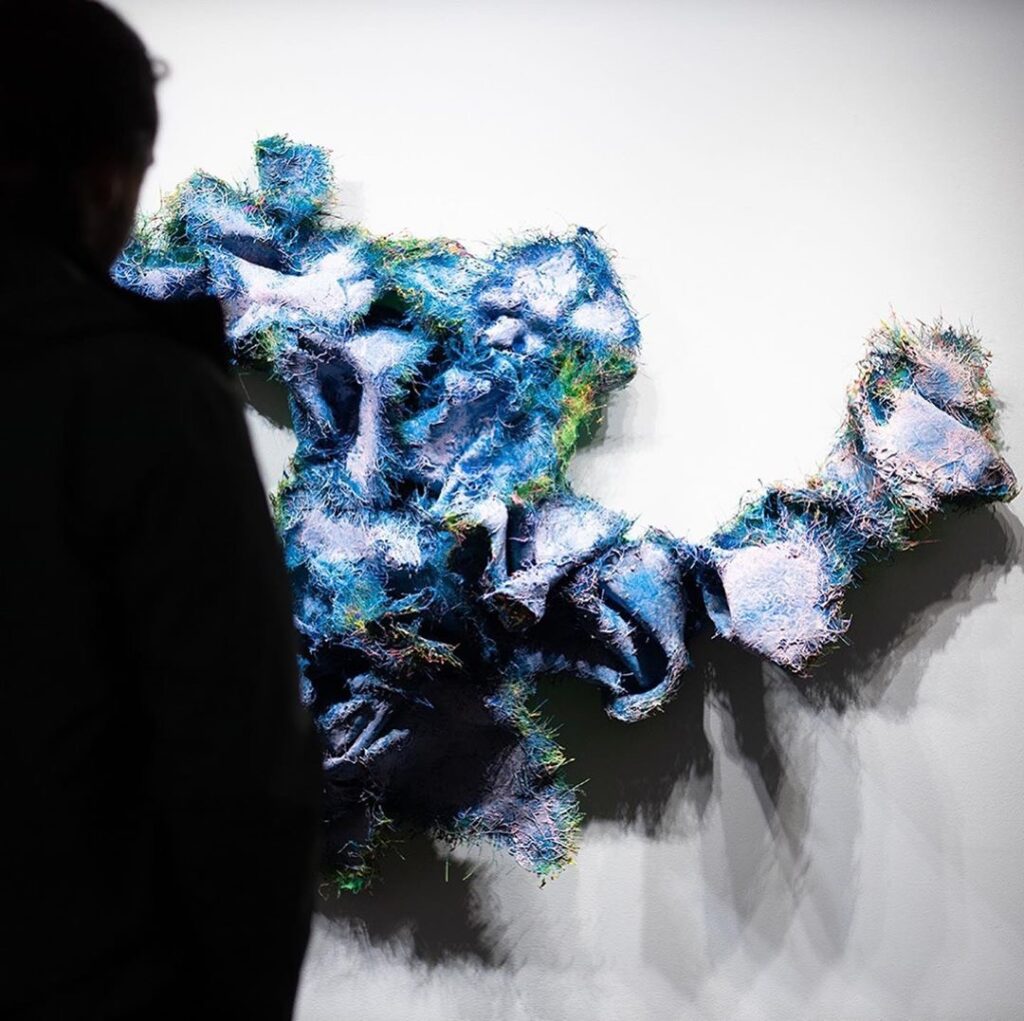 The search for the black self-evident in a white racist world, white rules and laws, discrimination and the discrepancy between inside and outside. Her ancestors left West Africa's "Goldcoast" and reached America as slaves "Green". The African tradition of braiding hair became a tool. Women wove grain into their hair before shipping to avoid starvation. Later in America, secret messages and maps for escape routes from slavery were woven into the hair. Apart of the Great Migration, Aunt Fancie moved from Alabama to Chicago, was busy in the Civil Rights Movement and opened her own bespoke hat shop. She was the first emancipated woman of the Green family who also took the creativity and authority from her own family history. Ashley's artworks show the inner tension between the black identity and the essential desire for freedom at one side, the social adaptation until copying of white ideals on the other. This extremely strained conflict is the base of the choice of materials and colors. Finally Aunt Fancie, the source of all, the first inspiration, the first creative, the first civil rights activist in the family, the first really free woman, Ashley`s "Sunday Best."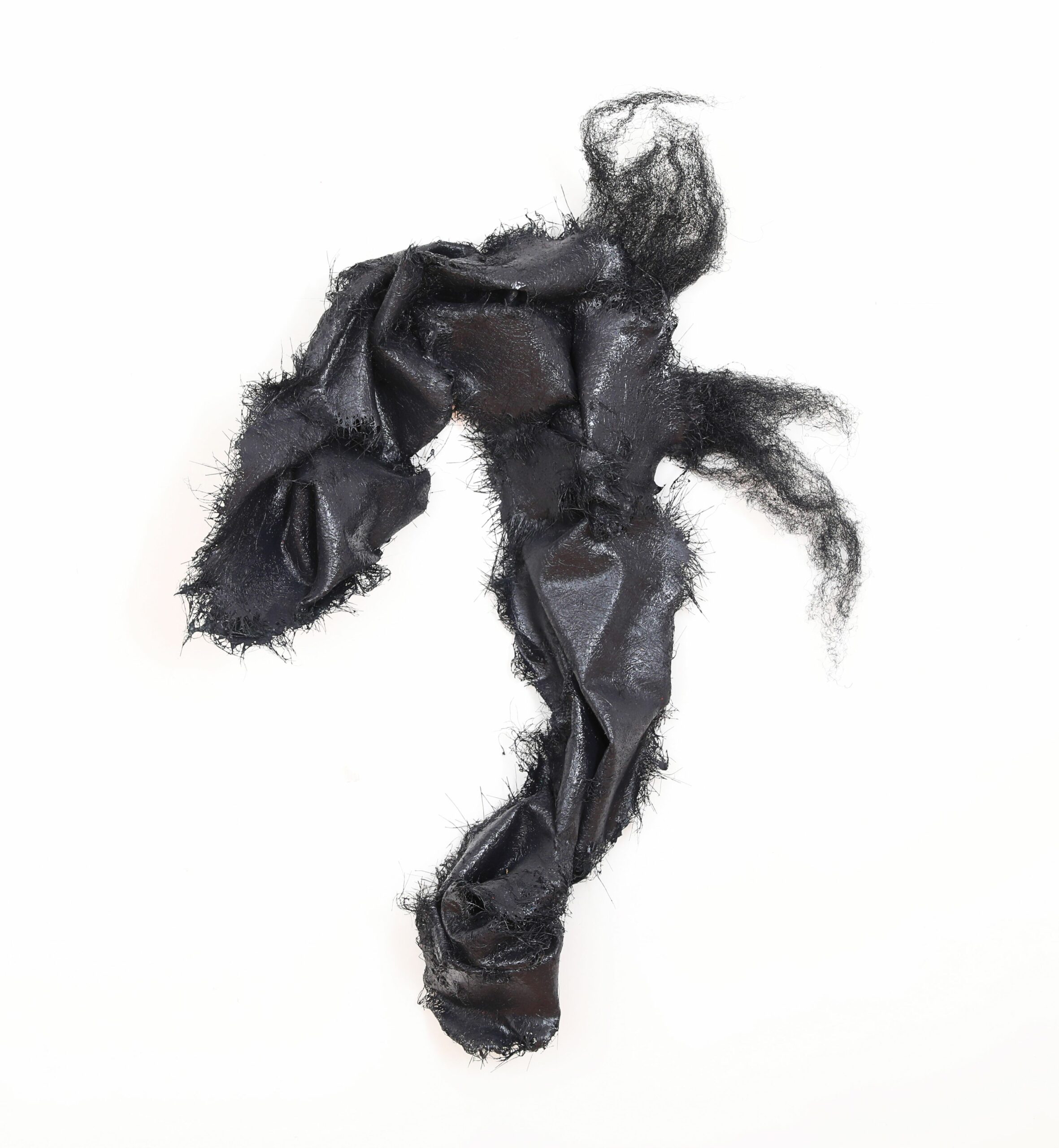 Ashley Scott is an American artist living and working in Berlin. The basis of her work is her own development in a social context. It ranges from loss and rejection, to identity as a black woman, to the liberation from colonial structures and racist resentments. Scott's work explores the complex history of identity, oppression, and liberation of the African diaspora through her own family history and experiences. The basis for the chosen materials such as raw fiber, burnt cotton, various plastics and iron in vibrant colors is the history of slavery and oppression on the one hand, fight, hope and confidence on the other.