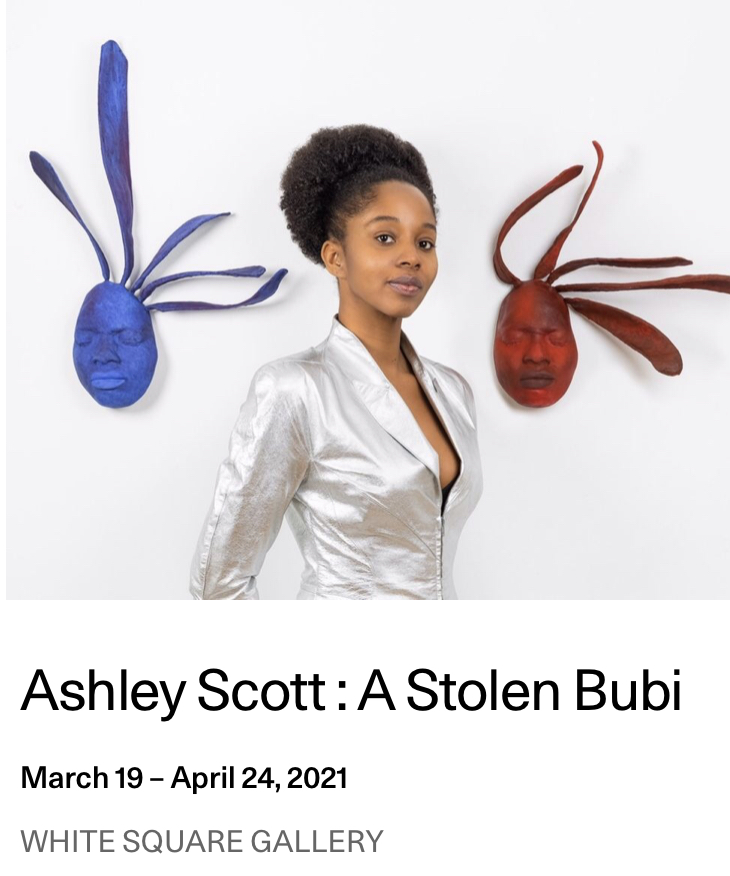 White Square Gallery is pleased to present our virtual exhibition on ARTSY: A Stolen Bubi, which is based on the family history of the young artist Ashley Scott, who has been living in Berlin for five years.
As a black American she deals with connecting her roots beyond enslavement and outlines her story with a series of extraordinary sculptures and objects that reflect diverse experiences of her culture, research and education.
The exhibition "A Stolen Bubi" consists of two parts. Colorful crystal masks and earthy apparent monochrome faces. This series describes the journey through Ashley Scott's legacy.
Her roots are in Bioko Island / Equatorial Guinea, her ancestors were members of the Bubi tribe and lived in a volcanic valley in the middle of the island.
The artist is inspired by prominent features like the ritual scarifications as a sign of identification in slavery and the secret rituals of the tribe like sacred fire, the wishes of fertility to themselves and the nature, the celebration of the maternal blood and the planting of the Malanga by the woman.
Each of these pieces is filled with ambiguities, references and hidden messages.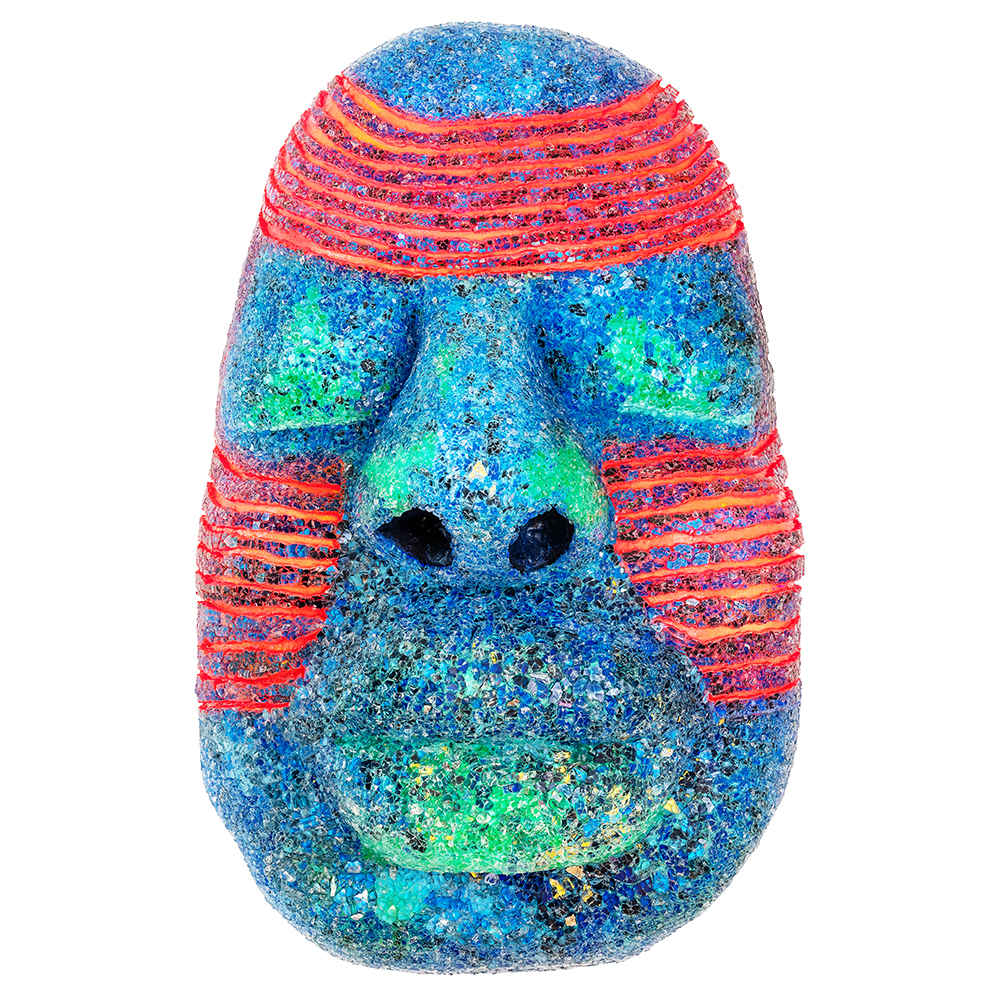 The copy of the artist's face, the colors of Africa, the broken texture, surfaces that look like glass beads, deep cuts on all faces.
As a contrast the strong straight faces are painted with a triple complexion technique developed by the artist and curious head extensions.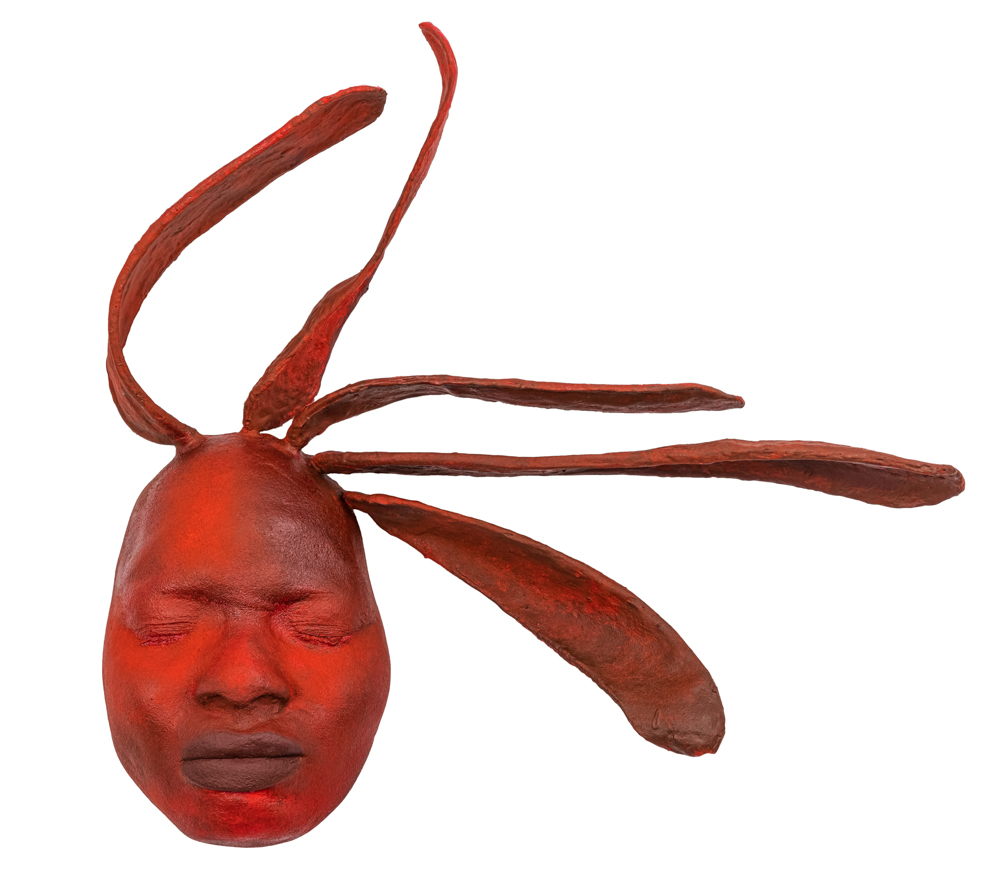 These symbols show the tribal tradition of wearing straw hats and feather headdresses as a sign of power and the identifying feature of the chief and the healers.
These chiefs were often women, the half forgotten Bubi culture was an equal society with strong maternal values.
Mystical, colorful, shiny, smooth, matt, but also brutal, inquiring and demanding.
It is not easy to understand and feel the happy, yet sad content of these masks.
Women were the priests in the Bubi nation, they celebrated the fertility ceremonies for the earth, the life and the universe.
It is the series of codes and rituals, the connection of the tribe to the nature, the universe and at last to itself.