Müller und Reitz Concept Store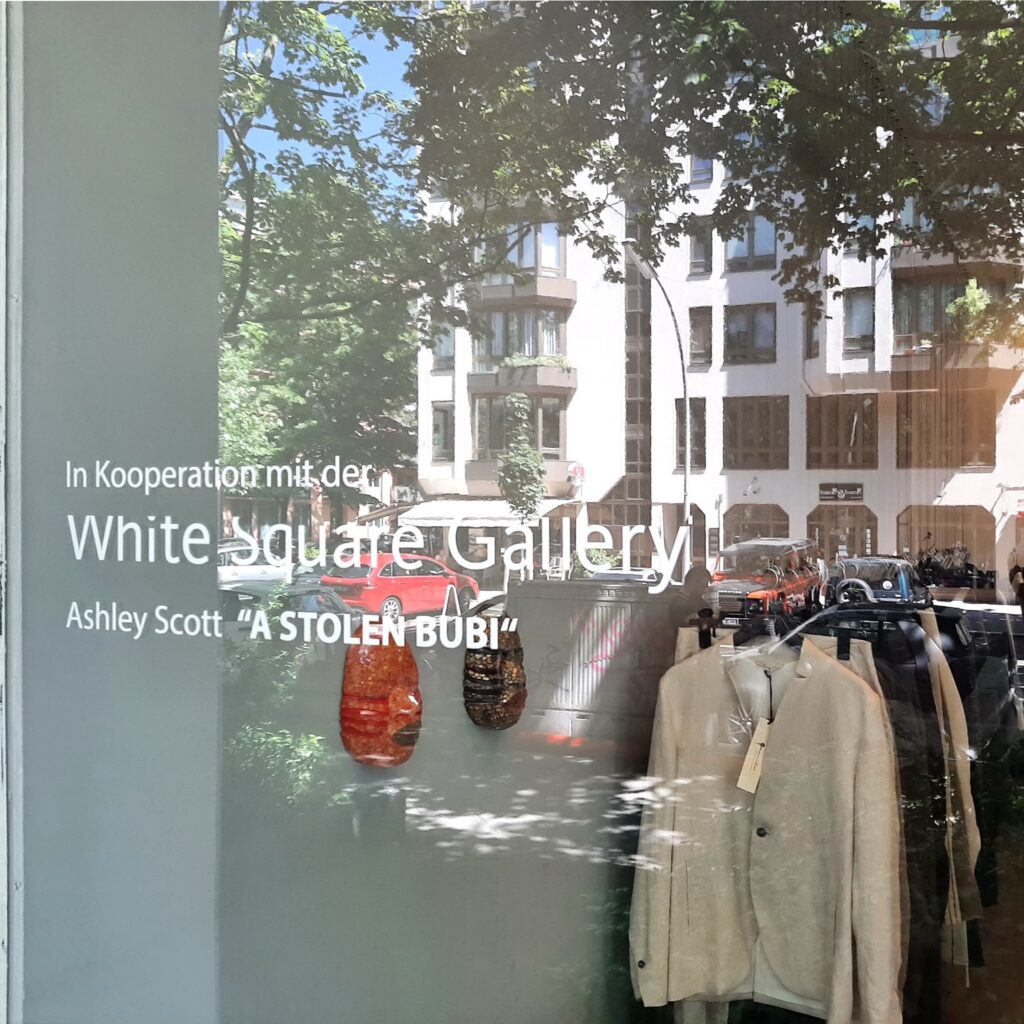 At Müller+Reitz Berlin, works by American artist Ashley Scott connect with international designers from Japan, Italy, Denmark and Norway.
The installation features works from the exhibition "A Stolen Bubi" which was presented virtually in March of this year. In cooperation with White Square Gallery.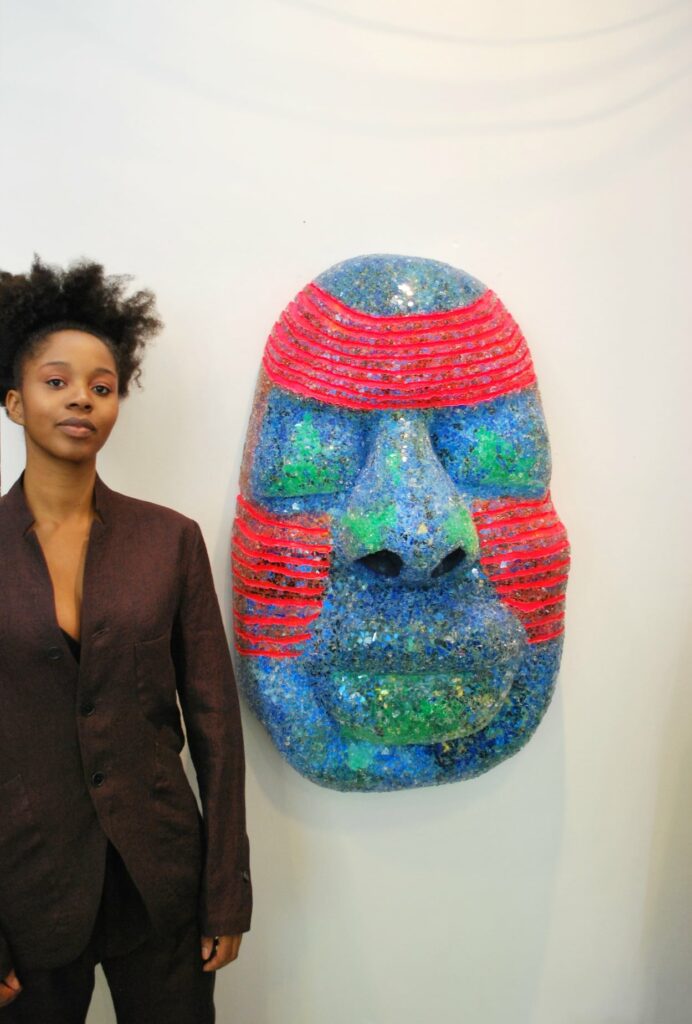 With these series of works, Scott traces her roots back to Bioko Island/Equatorial Guinea where her ancestors were members of the Bubi Tribe.
Works are filled with ambiguities, references and hidden messages.
The copy of the artist's face, the colors of Bioko Island, the broken texture, surfaces that look like glass beads, deep cuts on all faces.
Mystical, colorful, shiny, but also brutal, inquiring and demanding.
The series pays homage to resistance against all kinds of bondage, acculturation and above all a voice for blackness.